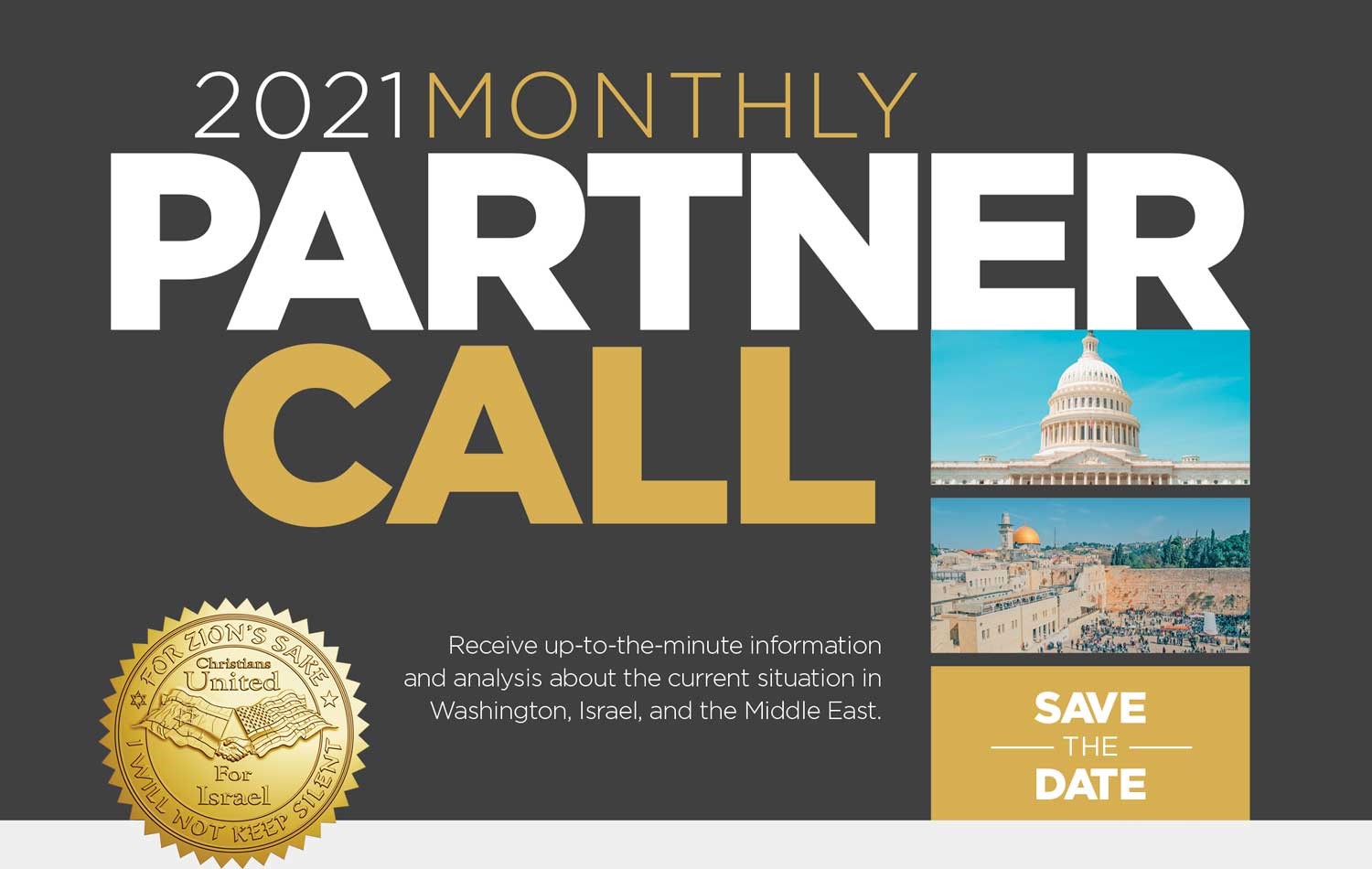 Thank you for your commitment to the State of Israel and Christians United for Israel. Thank you for partnering with us to make Israel stronger and her people safer.
As one of our strongest supporters, we hope that you join our Monthly Middle East Donor Briefing Conference Call on:
November 9th, 2021, at 9:00 PM ET
Jonathan Schanzer
The May 2021 conflict between Israel and the terrorist group Hamas generated headlines around the world. However, much of the reporting ignored the history, funding, political dynamics, and other key components of the story. Funded by the Islamic Republic of Iran, among other countries, and opposed by several countries which value peace, Gaza is ground zero in a struggle for the future stability of the Middle East.
It's clear the Biden administration has important choices to make. Its intent to re-enter the Iran nuclear deal could have significant consequences. Find out more in Jonathan Schanzer's new book, Gaza Conflict 2021: Hamas, Israel, and Eleven Days of War.
To purchase his new-release, please click here.
November 9th, 2021 at 9:00 PM ET
(8PM Central, 7PM Mountain, 6PM Pacific)
Dial-In: 1 (888) 585-9008 US Toll Free
Enter Conference Room Number: 644 501 826
The call-in number and passcode will remain the same for every call.
Mark your calendar for these upcoming 2021 Monthly Partner Calls:
ALL CONFERENCE CALLS WILL BE AT 9PM ET
(8PM CENTRAL, 7PM MOUNTAIN, 6PM PACIFIC)
(210) 477-4714 │ PO BOX 1307 San Antonio, TX 78295-1307 │ info@cufi.org
Copyright © 2021 Christians United for Israel. All Rights Reserved.