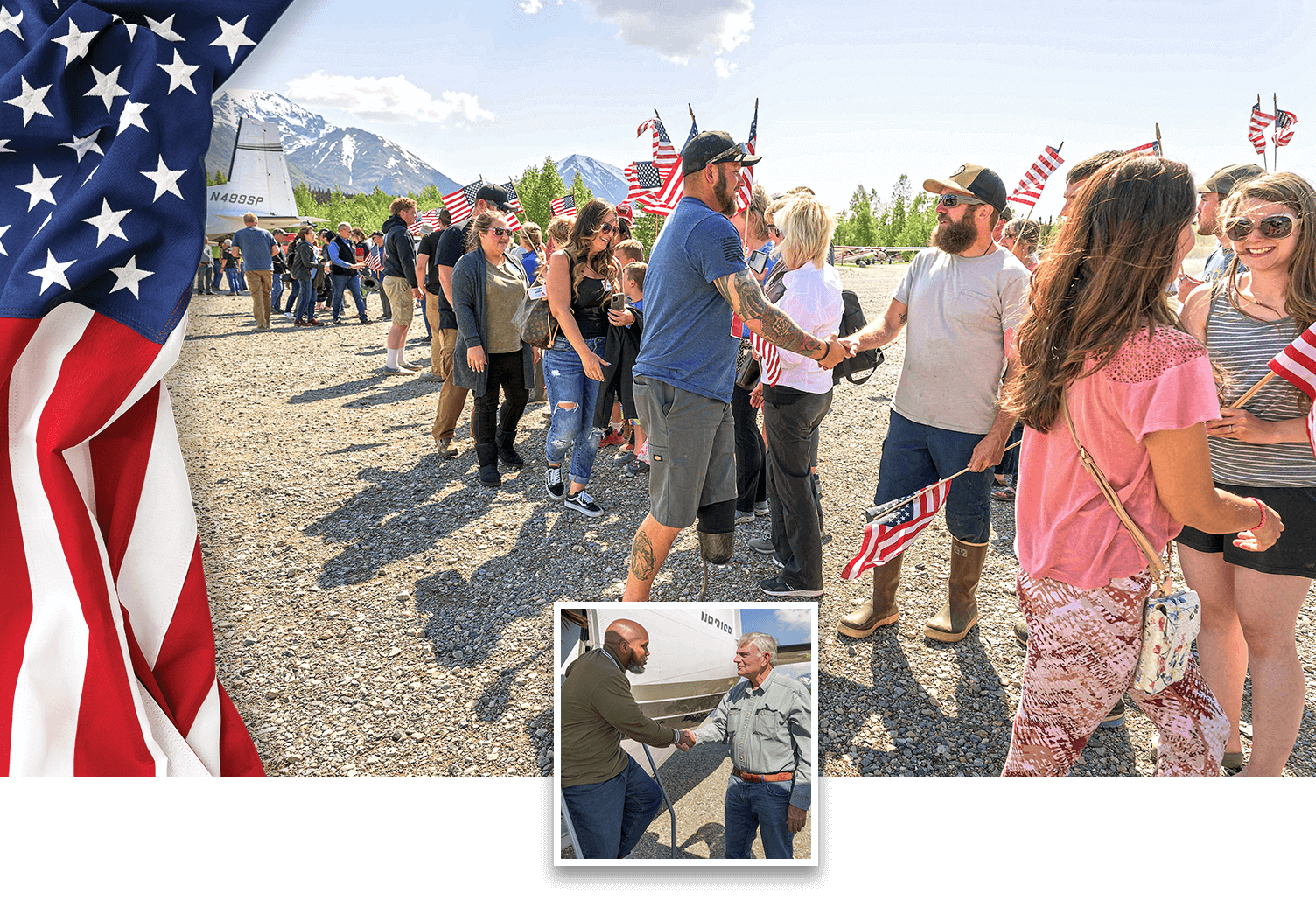 Franklin Graham Update:
JULY 2022
OPERATION HEAL OUR PATRIOTS
Don't Give Up
Wounded Veterans Battle for Their Families
Dear ‌Friend,
It was an honor for me to welcome military couples to Alaska to open the 11th season of Operation Heal Our Patriots. We launched this ministry in 2012 to help strengthen the marriages of veterans who defended our nation in the war on terror.
As soon as the veterans arrived in Alaska, we saw the Lord doing just that, saving families by healing marriages. "This trip saved us," said Brandy Karpf. She and her husband, Sean, were on the verge of a breakup before they arrived, and she was worried about their children. "This means our kids get to keep Mom and Dad."
SPECIAL FEATURE: See Sean Karpf's baptism.
You'll want to keep reading stories from Alaska—and see a baptism video—in the rest of this month's digital newsletter. You can also read and watch content about our lifesaving work in Ukraine, too!
Keep Reading
Sincerely,
Franklin Graham
President, Samaritan's Purse
But God demonstrates his own love toward us, in that while we were still sinners, Christ died for us
Romans 5:8