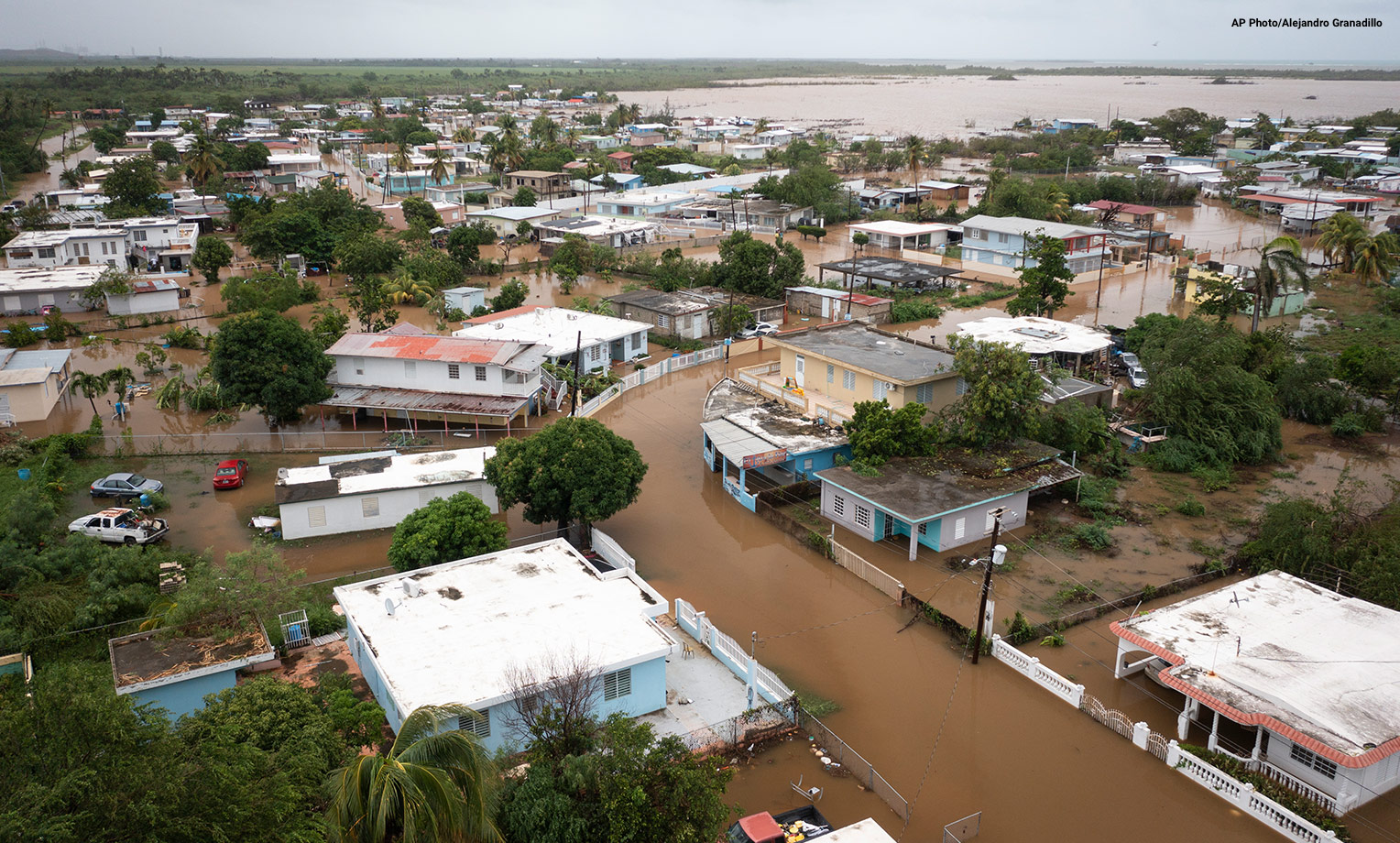 Rushing Relief to Puerto Rico
Dear‌ Friend,
Hurricane Fiona slammed into Puerto Rico earlier this week and pounded the U.S. territory with catastrophic rainfall that triggered massive flooding, mudslides, and knocked out power and water to most of the island's 3 million residents.
Give Now
A Disaster Assistance Response Team (DART) from Samaritan's Purse is already at work, assessing needs in the hardest-hit areas. More personnel and supplies are on their way. We are preparing to send large-scale water filtration systems and thousands of emergency shelter tarps. Most importantly, as we work in Jesus' Name we will be sharing the hope of the Gospel and letting those who are suffering know that God has not forgotten them.
The destruction from Fiona is particularly devastating because parts of Puerto Rico are still recovering from Hurricane Maria that tore through in 2017, killing nearly 3,000 people and damaging thousands of homes. We mounted a major response after Maria and will be partnering again with many of the same pastors we met during that time.
Please join me in praying for these storm victims, and for our teams as they serve as the hands and feet of Jesus.
Sincerely,
Franklin Graham
President, Samaritan's Purse
---
You have been a strength to the poor, a strength to the needy in his distress, a refuge from the storm.
Isaiah 25:4