A message from our ad partner:
I'm writing to you today about an emergency situation that a group of our persecuted brothers and sisters in Sudan is facing.
They need your support — so I pray you will respond soon.
The Nuba tribes in the mountains of Southern Kordofan State in Sudan (the Nuba mountains) are made up of 3 million men, women, and children, many of whom are Christians.
Their numbers have swelled in recent months due to the increased cost of living in more urban areas—areas that are also under militant Islamist rule. The Nuba would rather be safe and free in a remote and underdeveloped area of the world than in cities where they are persecuted even more harshly for their faith.
Nevertheless, life for the Nuba has become almost unbearable:
Recent weather has caused widespread flooding that has washed away many of the crops the Nuba depend on for their food supply.
Inflation and government corruption has caused a massive increase in the cost of goods people need to survive.
The influx of "returnees" has also placed a huge strain on the medical infrastructure that was already inadequate.
As compassionate Christians, we cannot watch our brothers and sisters suffer when it's in our power to help them. This is why I'm asking you to give a donation to support Nuba believers today.
When you give $100, you'll help deliver an Emergency Aid for one Nuba family, which includes important items like:
Emergency food for a family of 7
1 heavy-duty tarp for emergency shelter
1 printed or audio Bible
The Persecution Project has chartered flights in Sudan ready—right now—to deliver Emergency Aid. But we need compassionate Christians like you to help fill them.
So please give generously to deliver emergency humanitarian and spiritual aid to our persecuted Nuba brothers and sisters.
Thank you for being Christ's hands and feet. I'm deeply grateful.
In His Name,
Brad Phillips
President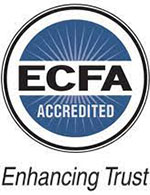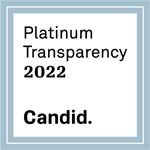 View this email in your browser