Wednesday, December 21, 2022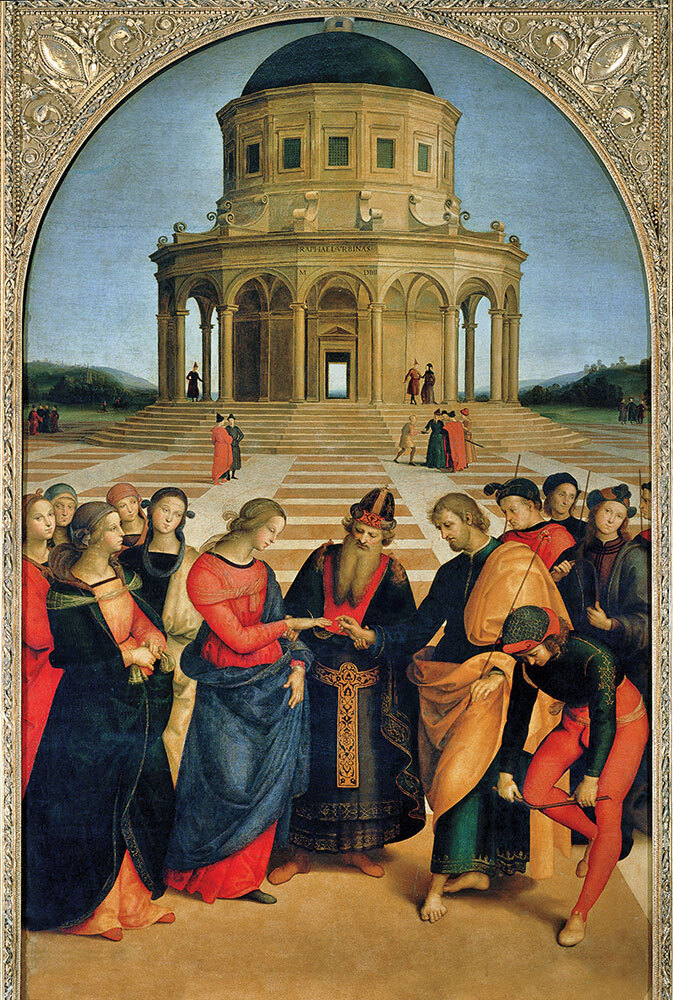 PAINTING BY RAPHAEL (RAFFAELLO SANZIO OF URBINO, 1483-1520), PINACOTECA DI BRERA, MILAN, ITALY/BRIDGEMAN IMAGES


The Biblical tale of Joseph and Mary is an unconventional one for its time.

The Gospels say Mary produced the son of God by virgin birth, before she moved in with Joseph. That would have meant Mary birthed a child out of wedlock, which was punishable by death.

How did this delicate situation turn into a cornerstone of Christianity, celebrated with tidings of comfort and joy? That's a question that's been asked for more than 2,000 years.

Here's our full story.

Please consider getting our full digital report and magazine by subscribing here.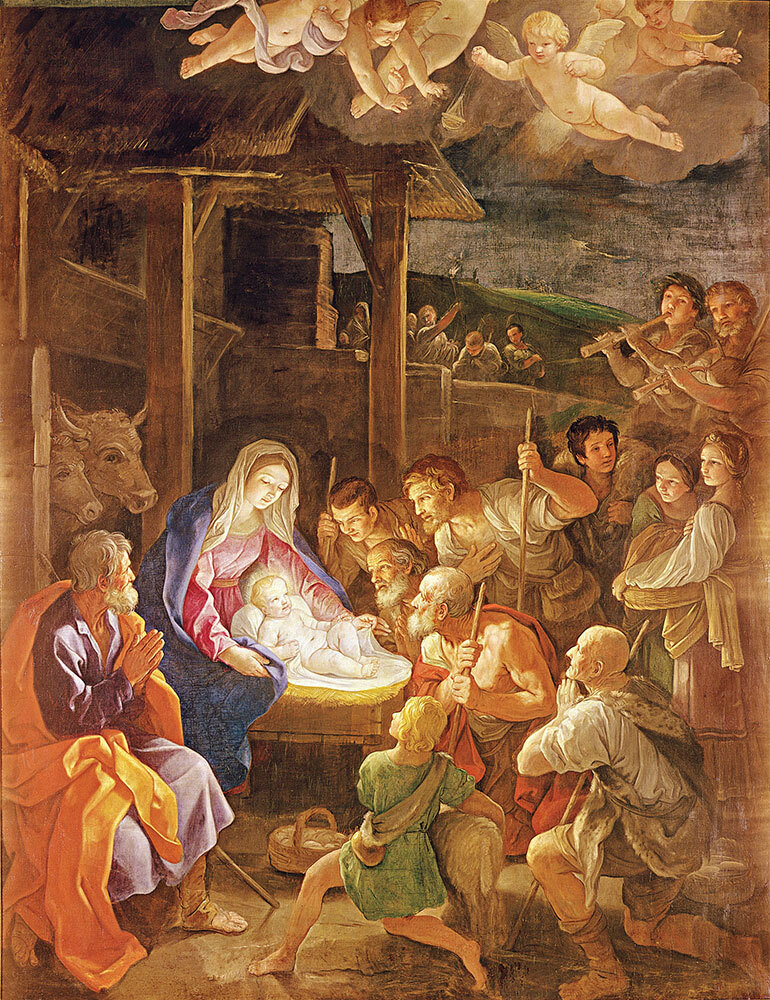 PAINTING VIA ART IMAGES, GETTY IMAGES
From shame to radiance: Mary got pregnant while living in her parents' home, before her marriage to Joseph was consummated, according to the Gospels. The out-of-wedlock birth, difficult in that era, has been portrayed with radiance in accounts and paintings, such as Raphael's take on the couple's marriage (at top) and Guido Reni's "The Nativity at Night" (above). Read more.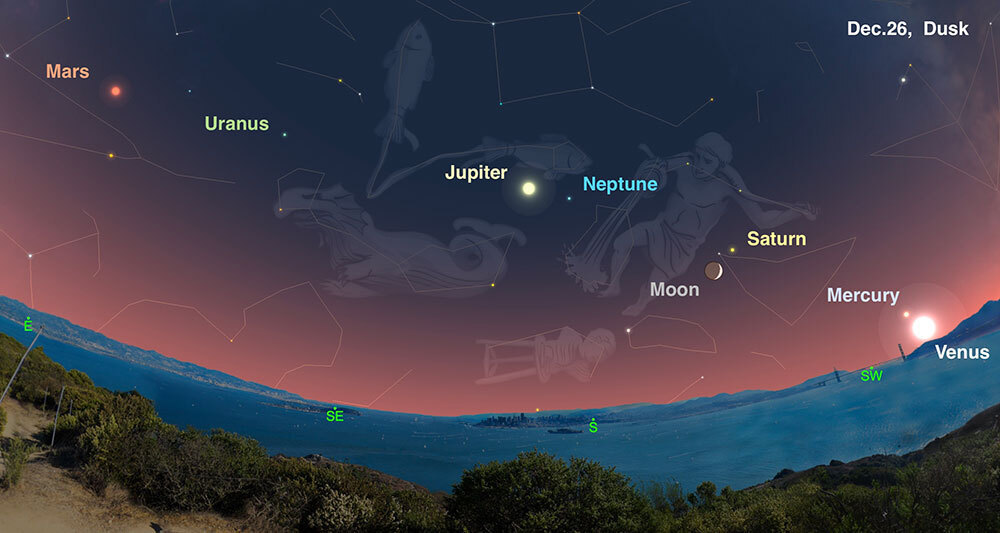 ILLUSTRATION BY ANDREW FAZEKAS
Holiday wishes on a star? You'll get your chance

tomorrow night

as the annual Ursid meteor shower peaks with five to 15 meteors per hour. With a moonless night, you may see the fainter ones radiating out from near the North Star and its namesake constellation, Ursa Minor, in the high northern sky.

Saturday night

sky watchers may see the crescent moon form a celestial triangle with Venus and Mercury at dusk. After darkness falls

Monday night

, viewers with binoculars and telescopes can trace the seven other major planets of the solar system stretched out across the sky (illustrated above). — Andrew Fazekas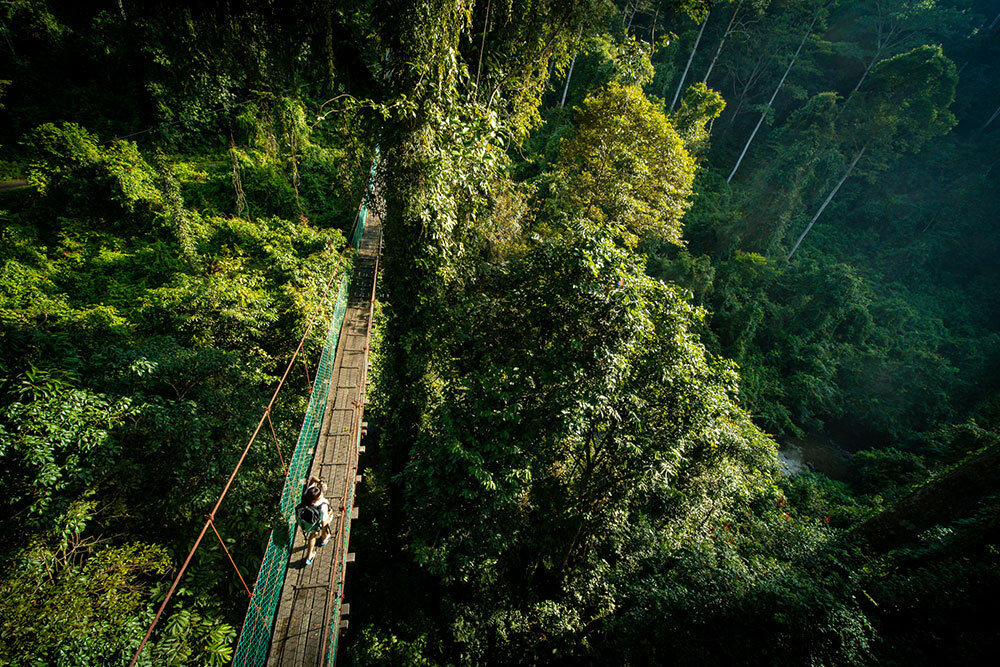 PHOTOGRAPH BY KHAICHUIN SIM, GETTY IMAGES


Walking on high: How can you spot tapirs, tigers, and notoriously shy primates without getting in their way? By looking upon them from the steel structures and swinging bridges of a canopy walk, such as that pictured above in Malaysia's northern Borneo. The nation has more than a dozen treetop walks, Nat Geo reports.


Today's soundtrack: Mary Don't You Weep - Prince

This newsletter has been curated and edited by Jen Tse, Sydney Combs, and David Beard. Have an idea or a link? We'd love to hear from you at david.beard@natgeo.com. Thanks for reading, and Northern Hemisphere readers, remember: Every day will be longer from now until late June.
We'd like to hear from you! Tell us what you think of our emails by sharing your feedback in this short survey.


Clicking on the Facebook, Twitter, Instagram, and National Geographic Channel links will take you away from our National Geographic Partners site where different terms of use and privacy policy apply.

This email was sent to:

peter.hovis@gmail.com

. Please do not reply to this email as this address is not monitored.

This email contains an advertisement from:
National Geographic |

1145 17th Street, N.W. | Washington, D.C. 20036



Stop all types of future commercial email from National Geographic regarding its products, services, or experiences.

Manage all email preferences with the Walt Disney Family of Companies.

© 2022 National Geographic Partners, LLC, All rights reserved.