A message from our ad partner:
AN AMAZING FACT:
Since 1970, the number of disasters worldwide has more than quadrupled.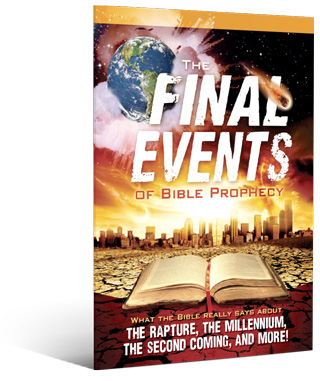 Can you see it?
If you take one look at the end-time prophecies and signs of the Second Coming, it's clear that our world is plunging chaotically toward the fulfillment of the Bible's predictions.

Yet those who believe in Scripture can live with peace in the stormy times we're experiencing — because we know the end of the story!

This "end of the story" is what The Final Events of Bible Prophecy e-magazine is all about. And it's why I want to send you a free copy today.
Colorful, captivating — and most importantly, biblically accurate — The Final Events of Bible Prophecy covers the seven key events of the last days.
And it helps answer questions like these:
What are the signs of the Second Coming?
What will the world's condition be before Jesus returns?
What will the return of Christ be like?
What will happen during the 1,000 years?
What will the final judgment of the world be like?
What will paradise and eternity be like?
Not only will The Final Events of Bible Prophecy give you answers about the last days, it will help you face the end times with courage and confidence. And it will equip you to share the good news of Jesus' soon return with those you know and love!
So please download your free e-magazine, The Final Events of Bible Prophecy, today.
I pray it encourages you with the truth about the Second Coming and the assurance we have in our glorious future as believers!
In Christ,

Pastor Doug Batchelor
Amazing Facts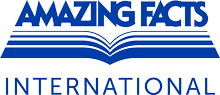 View this email in your browser
Read about Salem Web Network | Subscription Preferences | Unsubscribe
---
© 2022 Salem Web Network. All rights reserved. 111 Virginia Street, Suite 200, Richmond, VA 23219.
This email is never sent unsolicited. You are receiving this email because your email address, peter.hovis@gmail.com, is signed up to receive newsletters, updates, and special offers from CrossCards.