A message from our ad partner: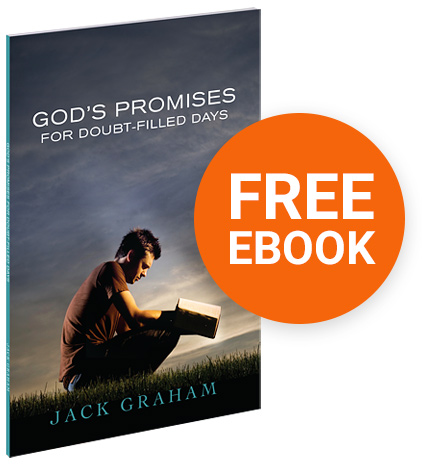 Let God's Promises Comfort You in Hard Times
Learn 4 of God's promises to comfort you.
Find supernatural comfort in any trial that you face! Dr. Jack Graham shares how God encouraged him during dark days and how you can rest assured in God's promises for you. Get your free copy of Dr. Jack Graham's booklet God's Promises for Doubt-Filled Days.

View this email in your browser
Read about Salem Web Network | Subscription Preferences | Unsubscribe


---
© 2023 Salem Web Network. All rights reserved.

111 Virginia Street, Suite 200, Richmond, VA 23219

.

This email is never sent unsolicited. You are receiving this email because your email address,

peter.hovis@gmail.com

, is signed up to receive newsletters, updates, and special offers from CrossCards.