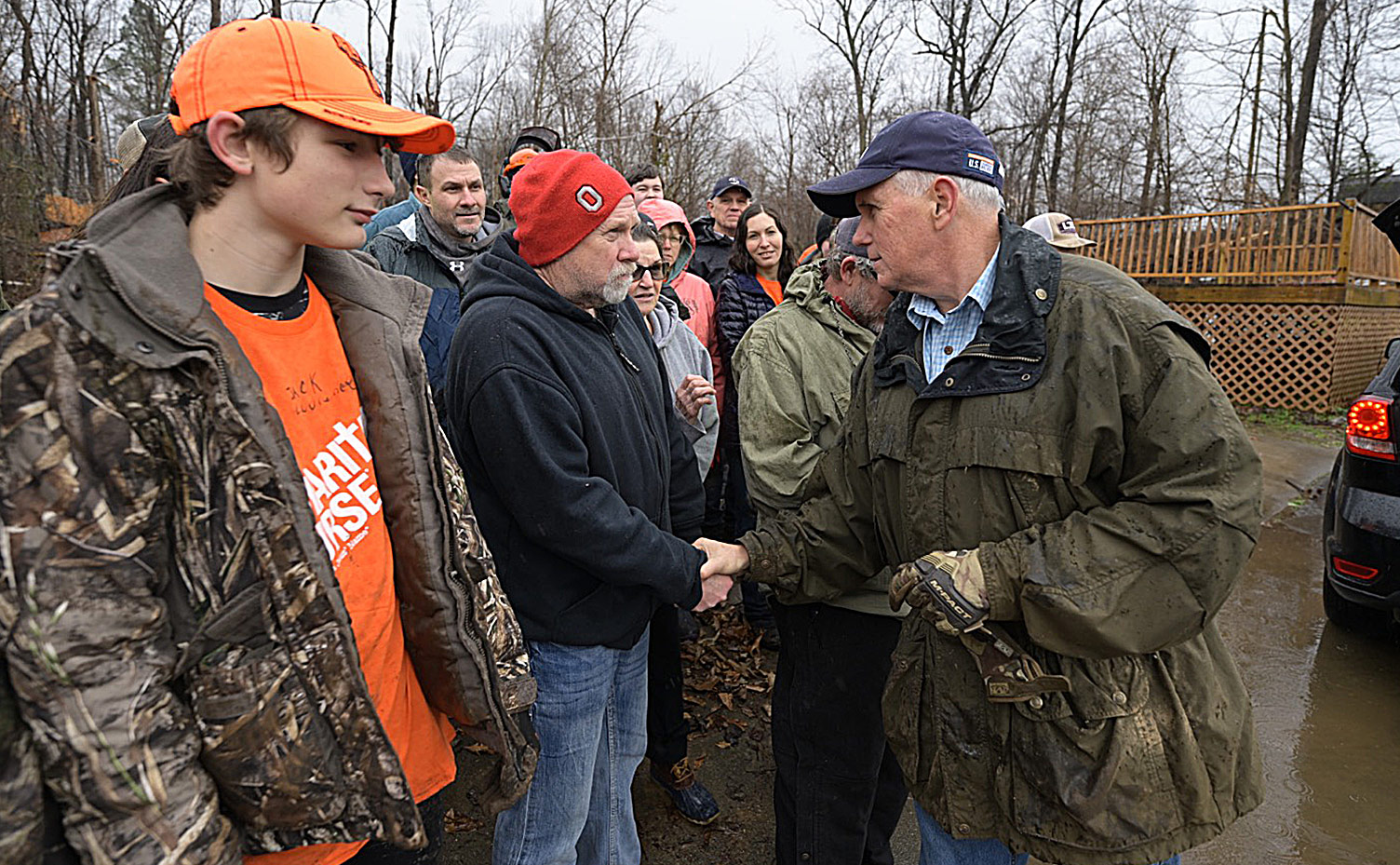 Volunteers Come from Several States to Help the Hurting
Samaritan's Purse volunteers are helping devastated homeowners in Kentucky after deadly tornadoes tore through the state, killing more than 70 people there and causing unbelievable destruction. Our volunteers started work on Dec. 14 patching roofs, cutting up fallen trees, and clearing debris.
Former Vice President Mike Pence and his wife, Karen, worked hard on Saturday and helped clean up properties in the especially hard-hit city of Mayfield, along with dozens of other volunteers. Their visit was such an encouragement to everyone. With the widespread catastrophic devastation, hundreds of families still need assistance. Samaritan's Purse will be working at multiple sites in Kentucky for some time, and many more volunteers are needed to bring help and hope in Jesus' Name. Will you join us?
Sign Up to Volunteer
---
Edward Graham met Mayfield homeowner Marty Janes earlier this week and heard his harrowing story of survival. "Trees were falling and houses were falling. It was like a war zone," Marty said. "The ground shook for an hour. You could hear people screaming."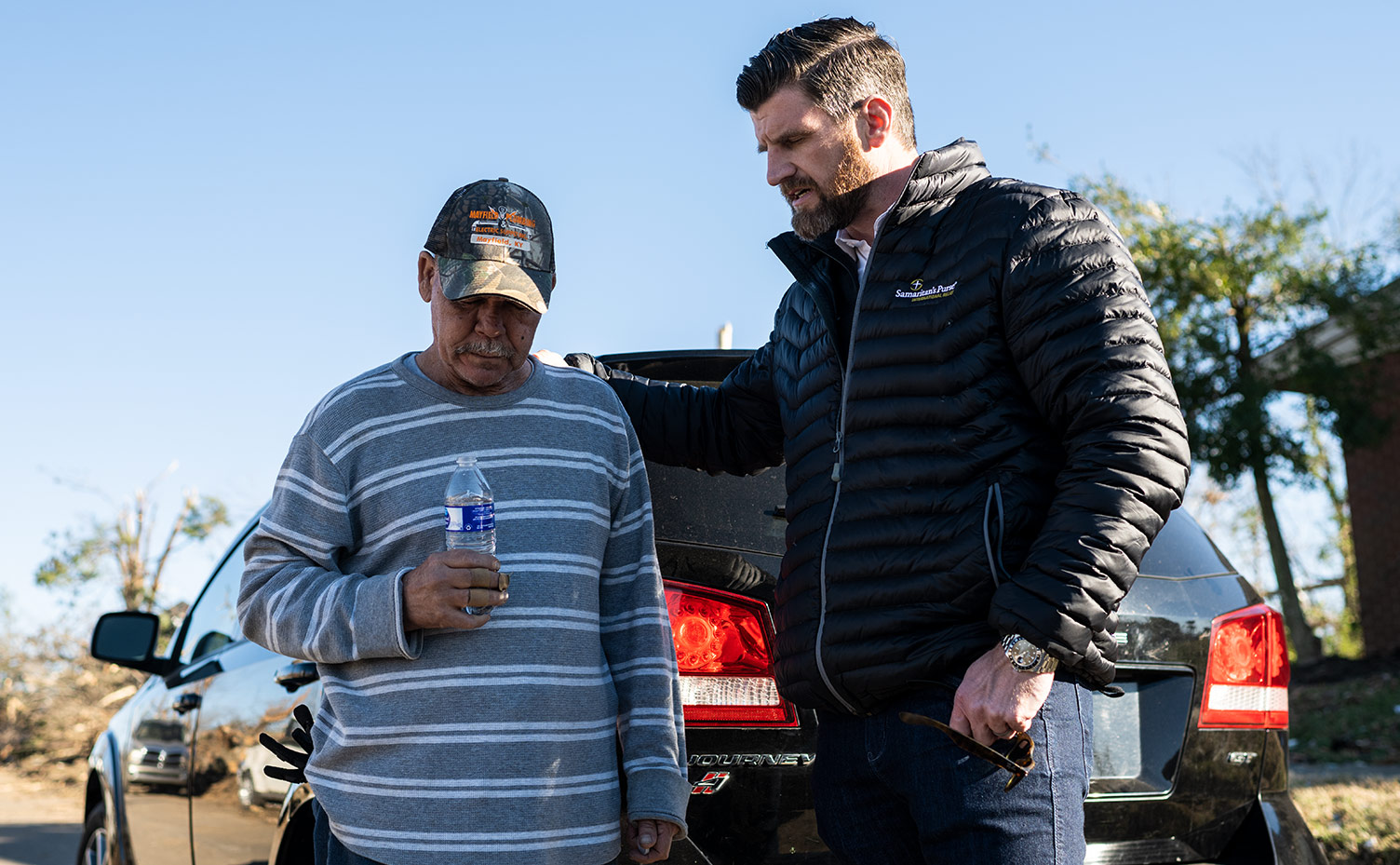 Marty and his wife were trapped and separated under the rubble of their house for hours. He's thankful they're both alive, but losing their home is devastating. "We need all the help we can get," Marty said, fighting back tears. "We're homeless people. That's all we are now, is homeless people."
To learn more about the great need, view photos, stories, and a video feature on Marty at our website.
View Photos and Stories
Please continue to pray for those who have lost most everything in these storms, and for our teams as they provide relief and share God's love at this critical time.
Bear one another's burdens, and so fulfill the law of Christ.
Galatians 6:2