A message from our ad partner:
When you give a gift of love to God's people today, your holy impact will be DOUBLED, up to the first $100,000 received.
That means your tax-deductible, year-end gift will have TWICE the God-honoring impact on the life of a Holocaust survivor, an elderly Jewish person, or a Jewish family in need with food and critical aid where needed most.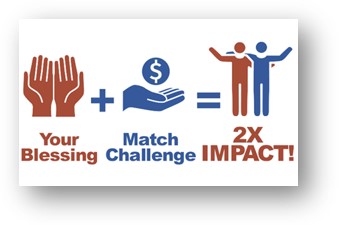 As you may or may not know, the situation in Ukraine is growing worse by the minute. Entire neighborhoods have been reduced to rubble and essentials are being severely rationed. Sadly, it's Jewish orphans and elderly Holocaust survivors who are most at risk this winter. The International Fellowship of Christians and Jews have been on the ground working in Israel and the former Soviet Union, and they haven't seen hunger and suffering like this.
That's why we are asking for your help to deliver food, heating fuel, blankets and critical aid to the most vulnerable people especially those in Ukraine. And knowing that God promises to bless those who bless His people, will you help answer the desperate prayers of these precious Jewish people with a life-saving emergency gift.
The Fellowship has worked consistently throughout Ukraine, the former Soviet Union, for more than 30 years, providing lifesaving assistance to needy families, elderly, and orphans. When war erupted in Ukraine in early 2022, The Fellowship was prepared to deliver essential aid like food, water, and medication, and to ensure Ukrainian Jews have everything they need during this time of peril.
As the Jewish people of Ukraine look The Fellowship for help, we look to our partners for support and prayer — to pray for God's protection over His people, even as warfare and fear grip this troubled region.
You can help God's people in their time of terror and desperate need for critical aid by giving an emergency gift to the Jewish people of Ukraine today.
View this email in your browser
Read about Salem Web Network | Subscription Preferences | Unsubscribe


---
© 2022 Salem Web Network. All rights reserved.

111 Virginia Street, Suite 200, Richmond, VA 23219

.

This email is never sent unsolicited. You are receiving this email because your email address,

peter.hovis@gmail.com

, is signed up to receive newsletters, updates, and special offers from CrossCards.