HAPPY NEW YEAR
The New Year is an opportunity for people to take stock of their life, think about the future, and make some changes. Join us this Sunday as Pastor Charles' message will reminds us, the number-one thing we need to remember as we enter a new year is to forget the former things and sing a new song as we focus on God's power, beauty, and glory all year long!
SCRIPTURE TEXTS
Isaiah 42:9–10; 43:18–19
2 Samuel 7:25–27
HUDDLE/DISCUSSION QUESTIONS
What is one thing that stood out to you from this week's message?
Think about a past event that you "forget," yet one which propelled you forward in a "new thing."
What is the latest "new thing" in Christ that the Lord has brought you to?
How can we have courage to pray God's promises?
Which of God's promises is on your heart to pray today?
END OF YEAR GIVING 2022 CAMPAIGN Give before Dec. 31!
Crossroads Christmas Giving Campaign this year is in response to three on-going project needs we're excited for in the new year:
Next Generation (Birth thru College) - summer day camp, mission trip and curriculum for Confirmation
Outreach and Marketing- A-frame signs, mailers and brochures to highlight ministries and events to our neighbors.
Facilities - Additional bathroom and kitchen prep area to hosts groups, whiteboard for conference/meeting room.
Every cent given will go directly to these three areas. This is an invitation to give above and beyond your regular tithes and offerings. Would you prayerfully consider giving sacrificially this holiday season? The fund will remain open through December 31. Be sure to select "Christmas Giving 2022."
DISCIPLESHIP PATHWAYS
Jesus had intimate friendship with His Father and close friends like the disciples Peter, James, and John. We encourage you to explore intimacy with God by knowing God's story and how you are a part of it as His image bearer. Seek spiritual friendships where you can grow in being completely known. Spiritual friendships are formed organically as you walk in community with others, being open to who you connect with at a deeper level. Join or start a missional community or huddle group today.
COVENANT SEASON IS COMING...
Crossroads is not a membership congregation but rather a covenantal one. Choosing to become a covenant disciple of Jesus at Crossroads means Crossroads becomes your spiritual home and community. Each January we ask our Crossroads community to prayerfully discern God's call to commit or recommit to being a Covenant Disciple. During this season (Jan. 1 - Feb. 5) come hear about how God is leading Crossroads into the future to Meet God, Meet Friends, and make life better. We will share exciting stories filled with new possibilities and future directions as we start a new year together. Make plans to be present for worship in-person or on-line during our covenant season.
WORSHIP AND CREATIVE ARTS
Are you a musician or singer looking to invest your time and talents to serve Crossroads? Do you love tech and would like to help run the services? Do you love to create, build or decorate?
Let's talk. We can't wait to have you on the team!
LET'S GO HEAD TO HEAD!!!
In honor of Super Bowl LVII being played in our own backyard, we will be challenging each other to a "friendly competition" we are calling the "Generosity Bowl". Starting Jan. 8th - Feb 5th we'll kick-off weekly fun "competitions" for the congregation. Each household will be "drafted" to either Team Red with Pastor Charles as the coach or Team Blue with Pastoral Intern Tim as the coach.
More information will be announced on Wednesday, Jan. 4th during C3.
CROSSROADS FAMILY ON MISSION
You are invited to come in a spirit of mutuality with others from Crossroads to: celebrate, connect and contribute to Crossroads Church as a discipleship movement. This is a relational space to no pre-knowledge is required as we explore diverse expressions of discipleship, support one another, and share our stories, experiences, and gifts. Bring snacks/beverages to share.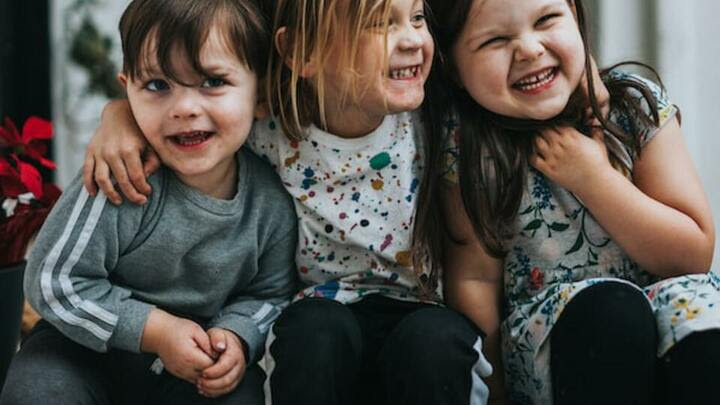 NEW!

TODDLER TIME
2nd and 4th Fridays at 9:30am
Everybody loves a good story, especially our preschoolers! Parents and caregivers are invited to bring their little ones to play and learn at Crossroads' Toddler Time. We'll provide stories, songs and crafts. At the end of our structured sessions, littles can enjoy a pre-packaged (nut free) snack and play while adults can talk and share in their journey of raising small people. This group is for children ages 0-5 along with their caregiver.
WELCOME BACK WINTER DISCIPLES AND FRIENDS
Everyone is welcome! We especially invite all our friends who worship with us during the winter months. Come meet new friends, hear what's been happening while you were away and enjoy some great coffee and baked goodies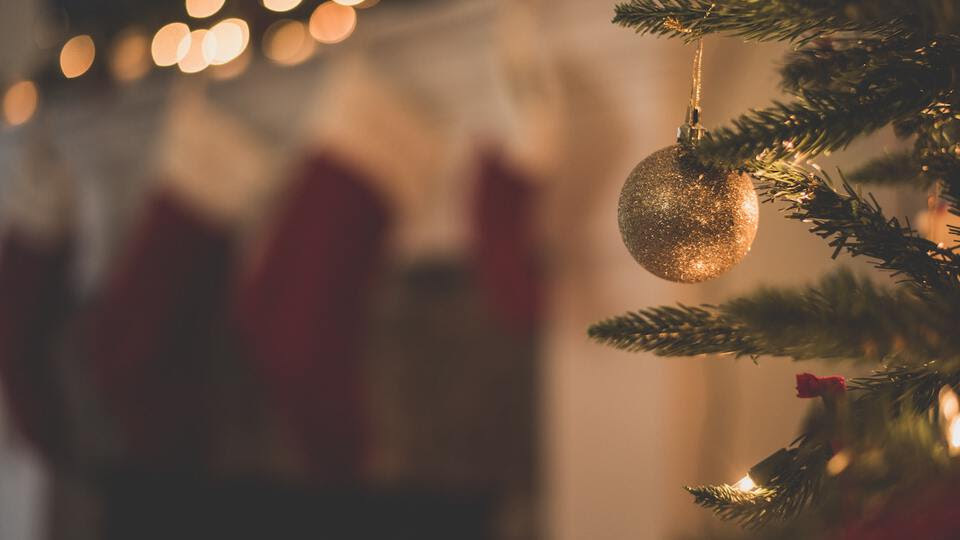 CHRISTMAS CLEAN UP
We would love some extra help taking down all of the beautiful Christmas decorations. It shouldn't take too long, we just need to take the decor off all the trees and tables in the Gathering area and worship space and place them in bins so they are ready for next year.
You are invited to join the Lutheran Advocacy Day at the Capital. Lutherans and friends from across the state will gather at the Arizona Capitol for a day of advocacy on Monday, January 30, 2023 from 9:30am - 11:30am.
WE'RE MAKING A DIFFERENCE
As a church family we feel so grateful for what God has accomplished through our faith community over the last year. Every week, we witnessed God's grace through stories shared during worship, new relationship being formed and God's love on display for all to see. Our ministries to the next generation, adults and winter disciples reflected our commitment to being a multi-generational family in which all people flourished. Our newly launched coffee shop in Florence made a big impact as well. God continues to advance God's work through God's church. Thank you for offering your resources to making lives better locally and beyond through our global impact in Senegal and our new partnership with the Lutheran Church in Mexico.

As we head into a new ministry year, let us pray for the Spirit of God to continue empowering us to make Jesus' name known everywhere.
CROSSROADS AT A GLANCE

Jan. 1 Worship Celebration @ 9:15am (Crossroads Church)

Jan. 4 C3 @ 6:30pm (Crossroads Church)

Jan. 7 Christmas Clean Up @ 8:00am (Crossroads Church)

Jan. 8 Worship Celebration @ 9:15am (Crossroads Church)
Generosity Bowl Kick-off
Student Ministry New Year Kick-Off (Top Golf)

Jan. 11 Prayer Team @ 2pm (Online)

Jan. 13 Toddler Time @ 9:30 (Crossroads Church)

Jan. 14 Church Board @ 9:00am (Crossroads Church)

Jan. 15 Worship Celebration @ 9:15am (Crossroads Church)
Staff Meeting @ 10:30am (Crossroads Church)
FORM Missional Community @ 6:30pm (ASU Ministry House)

Jan. 17 Agape Coffee & Convo @ 10:30am (ASU Poly Student Union)

Jan. 22 Worship Celebration @ 9:15am (Crossroads Church)
Crossroads Orientation @ 10:30am (Crossroads Meeting Room)

Jan. 23 Welcome Back Winter Disciples @ 10:00am (Crossroads Church)
DivorceCare Group @ 6:00pm (Crossroads Church)

Jan. 25 Prayer Team @ 2:00pm (Online)

Jan. 27 Toddler Time @ 9:30pm (Crossroads Church)

Jan. 29 Worship Celebration @ 9:15am (Crossroads Church)

Jan. 30 Lutheran Day at the Capitol @ 9:00am (Arizona State Capitol)
DivorceCare Group @ 6:00pm (Crossroads Church)
PRAYER WALL
There are many ways to offer and receive prayer at Crossroads.
Send your prayer request to
Crossroads Prays.
Go to the Prayer Station during worship service and light a candle. Receive confidential prayer with a
A Prayer Team member
.
THIS WEEK'S PRAYER & PRAISE:
Congratulations to Pr. Kaila Armbruster and family on the birth of baby Rigg Malone Armbruster on Dec. 19
Terrell P. for reconciliation with his family and life transitions
Kelly Le Beaux recovery for procedure and God's grace
Sheriff Lamb at the loss of his son and granddaughter
Caroline, fiancé of Cooper Lamb in critical condition
Erin Matthis transitions to hospice care
Cooper family at the sudden infant death of baby Zayla
Winter disciples as they travel during this season
Laura D. discernment for God's direction as she journey's forward in faith
Evie W. gratefulness for moving to Arizona and healing for grandson
Family of Dale Gronhovd as they mourn is passing
Praise God for blessings through The Station Coffee Company
Bruce L. recovery from open heart surgery
Norma as she continues with challenging health issues
Marin family recovery from illness
Donya healing as she battles cancer
All members of the Armed Forces
Crossroads' Giving Tree Family
Ukraine and all people across the world affected by aggression & war
All those affected by gun violence
The Crossroads Livestream worship starts at 9:10am every Sunday. Worship right alongside your friends at Crossroads each Sunday.
Copyright © 2022 Crossroads Church, All rights reserved.
Our Mailing Address Is:
2769 E. Combs Road | Box 4 | San Tan Valley | AZ | 85143

Our Physical Address Is:
2769 E. Combs Road Building D I San Tan Valley I AZ I 85140

Want to change how you receive these emails?
You can update your preferences or unsubscribe from this list.