A message from our ad partner: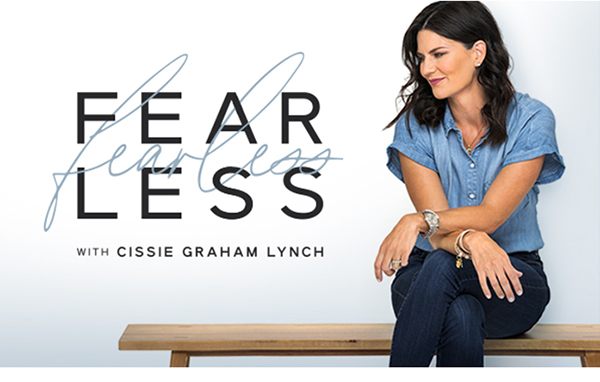 BIBLICAL PRINCIPLES TO HELP YOU STAND BOLDLY FOR JESUS CHRIST IN A HOSTILE CULTURE
Cissie Graham Lynch—granddaughter of Billy Graham and daughter of Franklin Graham—offers a Biblical perspective on the issues facing our society during her podcast Fearless With Cissie Graham Lynch.

This powerful podcast will help you navigate the important issues of our day and stay faithful to God's truth instead of falling for the lies of our culture. You'll hear from Cissie and special guests on a wide variety of topics, from parenting to politics to persecution.

On her most recent episode, Cissie opens up about the "prepartum" anxiety and depression she dealt with during her last pregnancy. Listen as Cissie encourages you to keep going—and find joy in the Lord—even when you feel weary and alone.
SUBSCRIBE NOW FOR FREE
When you subscribe, you'll never miss an episode, and you will be encouraged to explore God's Word so you know what and why you believe—and be equipped to share it with others. It's our prayer that Fearless will encourage you as you stand "firm, immovable, always excelling in the work of the Lord" (1 Corinthians 15:58, NASB).