A message from our ad partner: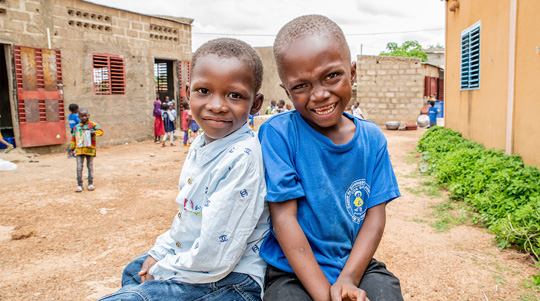 How can you fight hunger?
Today I'm feeling so grateful for all the children who have been released from poverty since Compassion International began ministry in 1952. Partnering with local churches in 27 countries, we connect children in need with sponsors — people like you who are looking for a tangible way to live out their faith.
I'm also realizing how Compassion's ministry to children in poverty has never been more critical. The world is facing the most severe food shortage since World War II — and the countries where we work are getting hit the hardest. Our field staff is witnessing malnutrition at an unprecedented level, and it breaks my heart.
I know inflation is hitting everyone hard right now; it's one reason for this global food crisis. I imagine you've had to adjust and sacrifice to weather this troubling economy. But I also know I can't ignore the urgency I feel to find sponsors for children who are wondering when and if they'll eat again.
When you sponsor a child, you give him or her the opportunity to be known and loved by a local church. Children in our program receive food, tutoring, health checkups and — most importantly — the chance to know God's love. Children living in desperate circumstances discover that although they live in poverty, poverty does not live in them!
Would you pray that God provides for these children — and discern whether he wants to provide through you? Would you consider sponsoring a child in one of the countries most impacted by the food crisis?
I'm so grateful for your prayerful consideration as we begin this new year with hopeful eyes fixed on Jesus.
In Christ,
Amy Myers
Child Sponsor and Sr. Manager of Supporter Experience
Compassion USA