Peter,
Last email we talked about tuning into God's voice. This week we're going to talk about believing if God is really Good and the importance it plays in Living in The Presence.
________________________________________
Week 4: Do YOU Believe that God is Good?

A large part of Living every moment in His Presence and hearing Him in everything, as we talked about last email, is learning who He is. The more you learn about His true nature, and not just how He makes you feel, the more easily you are able to stop wavering in your thoughts... is He good, or not?
Believing that He is always good, no matter what, gives you the freedom to be completely dependent on Him; therefore, you have the ability to access His nature and His Presence in a moment.
The more consistently you live out this truth in your life, the more easily you are able to reflect His nature in your own life and therefore carry His Presence with you wherever you go. This will impact others around you in ways that you never thought were possible. They will wonder what is so different about you; why do you always seem filled with so much hope / boldness / strength / peace when others do not?
This opens the door for you to share with them the hope that is in Christ and the peace that comes from fully Living In The Presence.
When bad things happen, it's hard to stay in this consistency; it's hard to believe that God is good. But, the more you get to know who He is, the more you realize that He is incapapable of being anything BUT good.
_______________________________________________________

Next week we'll talk about discerning God's voice.
Do you want to dig in a little deeper? This email gives you a taste of one of the chapters in our study guide / spiritual journal for Breakthrough. For a deeper look at believing if God is good, grab a copy of your own and learn more about this topic and others like it. What will YOUR Breakthrough be?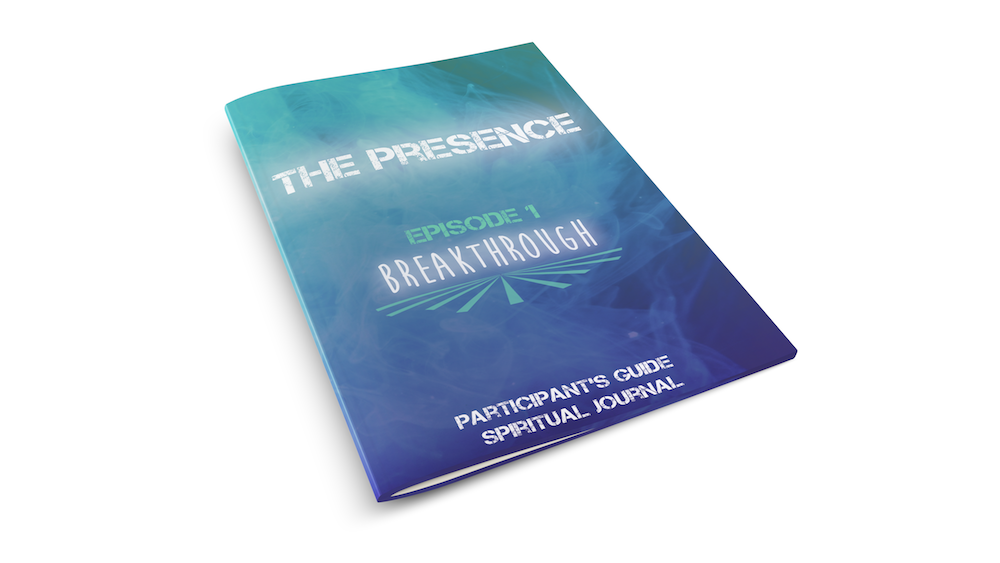 Now get 20% off all small group study kits by using the code LITPTEACHER at checkout! (more than one book must be purchased)

Have a great week.

The Presence Team


Would you like to be one of our Intercessory Prayer Partners? Click HERE if you can commit to praying for our team weekly.
Click Here to Become one of our Intercessory Prayer Warriors!


Freshwater Worship, Inc., PO Box 368, Terrell NC 28682
800-821-5280